TRANSATLANTIC
A timepiece inspired by long ocean voyages, designed to stand the test of time.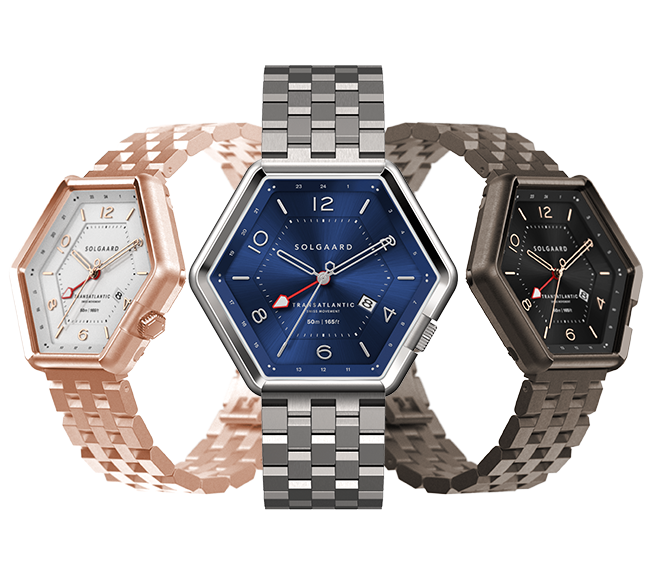 THE TRANSATLANTIC
A watch bought to be kept and passed on
INSPIRED BY LONG OCEAN VOYAGES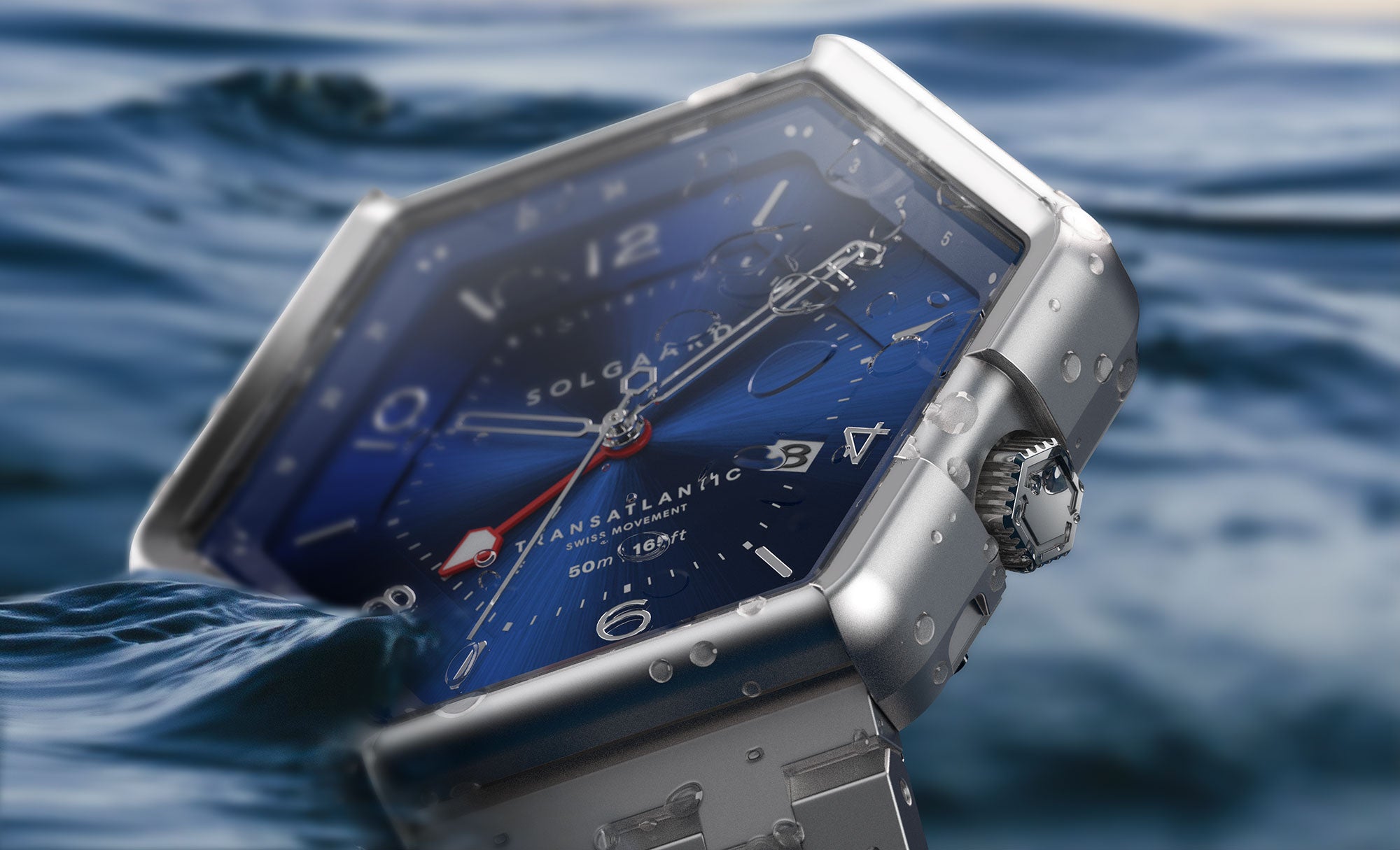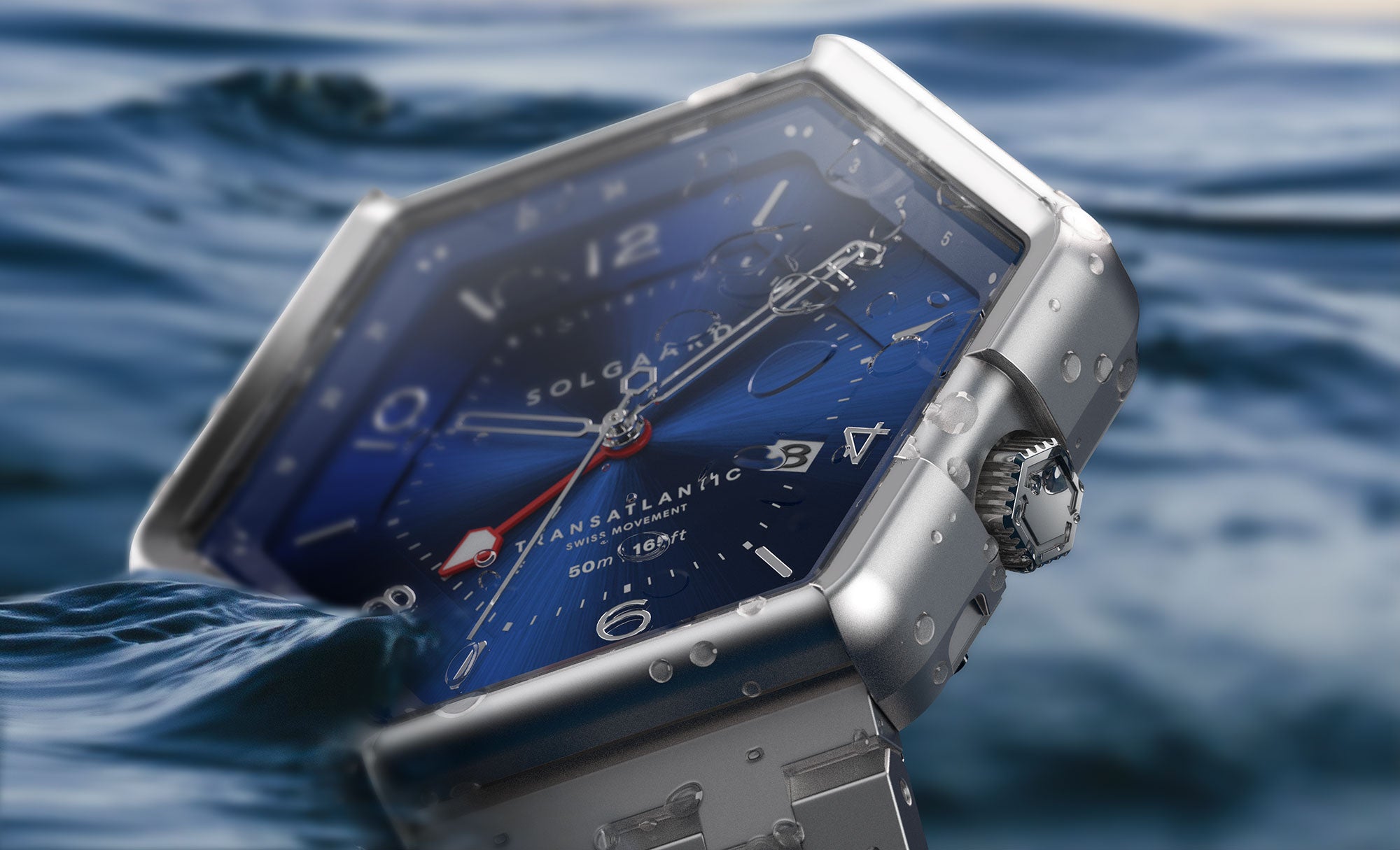 The timepiece
The movement is hand assembled in Switzerland, with a shock resistant waterproof case, and premium sapphire glass - this watch is manufactured to last.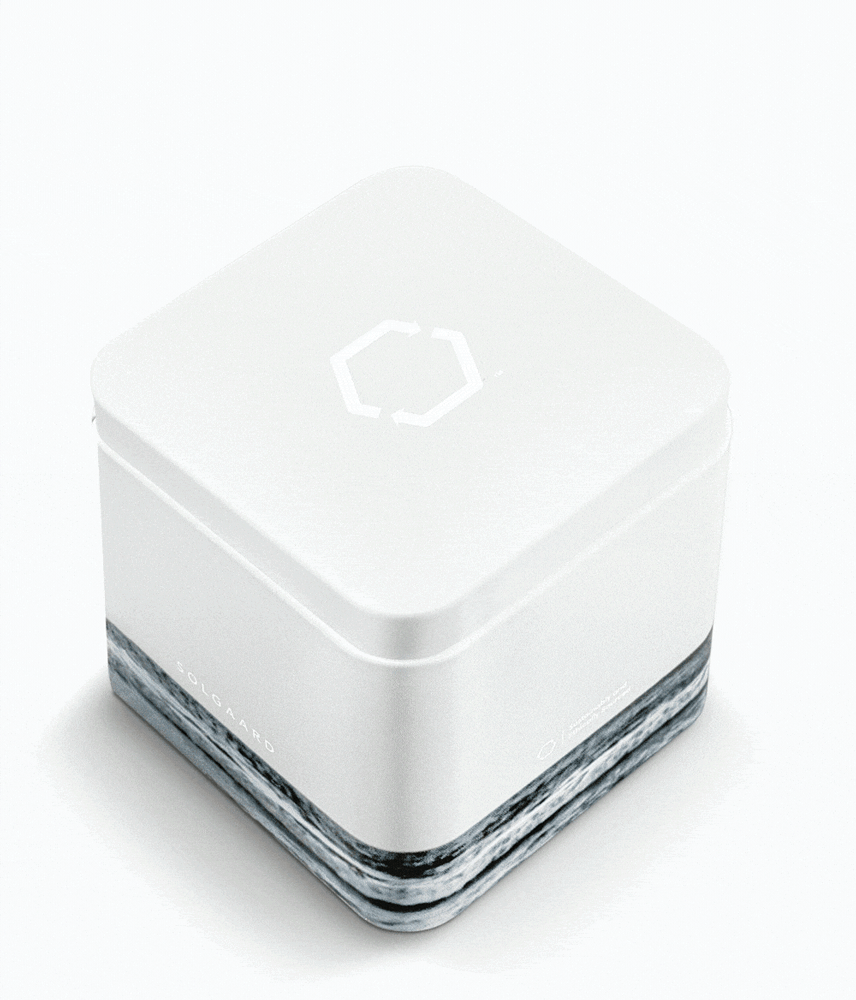 ECO-PACKAGING
Packaging with a (re)purpose.
Made from recycled materials.